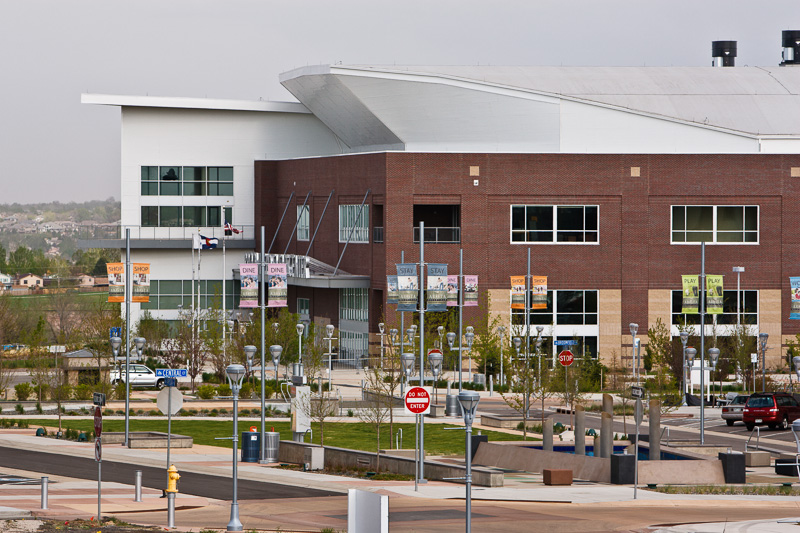 It might be too early to say that Broomfield is booming, but the city clearly is back in business. New luxury apartments, new Class A office buildings and new corporate headquarters are sprouting up in Broomfield.
Broomfield is a major player in Boulder Valley's economy. It is the third largest city in the area and has the distinction of being its own county. It houses some of the area's largest private-sector companies, with the majority of the region's Class A office space. It has its own small area, the 1st Bank Center, and its population continues to climb with a mix of high-end and affordable living options.
Broomfield's midway location along Highway 36 allows it to easily attract a labor force from both Boulder and Denver. The city also stretches east to access Interstate 25, and Northwest Park Way to Denver International Airport.
During the past decade, developers have built up Broomfield's western side and along Hwy 36 into a mix of first-class office parks, hotels, apartments, shopping and entertainment.
The Interlocked Advanced Technology Environment is the area's premier office park with a variety of real estate on 900 acres. It included the soon to be completed Eos at Interlocken, a Class A building with 186,000 rentable square feet and LEED Gold pre-certification.
Originally developed in the 1980's, Interlocken hit its stride during the late 1900's tech boom. The park is home to the headquarters of Level 3 Communications Inc, Vail Resorts, Webroot Software Inc, Oracle, and Staple Inc.
The business park also includes two four star hotels – the Omni Interlocken Resort and the Renaissance Boulder Suites and Flatirons, and the Omni, a 27 hole championship golf course.
Flatirons Crossing, Flatiron Marketplace and Main Street and Flatiron along Hwy 36 provide Broomfield with more than 2 million square feet of mall shopping, big box stores including Nordstrom, Dillard's, Macy's, Dick's Sporting Goods, Best Buy, and Wal-Mart Super Center, and dining opportunities. Also nearby is the modern 150,000 square food Lakeshore Flatiron Athletic Club.
The Arista Mixed-use and entertainment neighborhoods is the latest development along Hwy 36. It features the 1st Bank Center, which has a scalable capacity from 3,500 to 6,500 attendees. The surrounding neighborhood is envisioned to include 1,500 residential units, 150,000 square feet of office space, 55,000 square feet of larger bix-box retail space, a 1,500 stall parking facility, a Regional Transportation District bus rapid-transit station and numerous parks and pedestrian walkways.
The area already includes a 140-room 5,658 square foot boutique hotel, the Alof Hotel, that opens mid 2009.
On the northern edge of  Broomfield, along I-25, Northern Colorado based developer McWhinney is in the process of developing its 932 acres of land within the Anthem neighborhood. The developer envisions a 20-40 year build out of commercial projects, including an applied research center. The residential portion of Anthem is slated to include up to 3100 homes.
Broomfield has next-door access to Rocky Mountain Metropolitan Airport in Jefferson County with corporate jet services. The city is served by RTD bus routes and is slated to have a FasTracks commuter rail station in the future.
With the ConocoPhillips Co constructing a 2.5 million square foot campus in nearby Louisville, other developments are in the works to help accommodate the growth.
Broomfield Profile
Square Miles: 33.6
Population: 55,889
Households: 21,414
Median household income: $75,590
Median home sales price: $276,750
Median age: 37
School districts: Adams 12, Boulder Valley, Brighton, Jefferson County, Weld county school districts
City, county, sales taxes: Varies by location – 8.25 percent to 8.45 percent
Top private employment: Oracle Corp
Top public employer:  City and County of Broomfield
Electricity: Xcel Energy and United Power
Online resources
City and County of Broomfield: www.broomfield.org
Broomfield Chamber of Commerce: www.broomfieldchmaber.com
Boulder Economic Development Corp: www.broomfieldedc.com
Economic Development Contact/Incentives
Stephanie Salazar, Broomfield Economic Development Corp, President/CEO
303-469-7645 stephanie@broomfieldedc.com
Bob Martinez, Director of Economic Development, City and County of Broomfield
303-464-5579 bmartinez@broomfield.org
Broomfield evaluated economic incentives for businesses on a case-by-case basis. Incentives include use and personal property tax rebates and assistance in expediting projects thorough the city's and county's approval process. Officials will consider jobs, salaries and quality of developments in their decision making process.
Presented by
Boulder Area Realtor Association