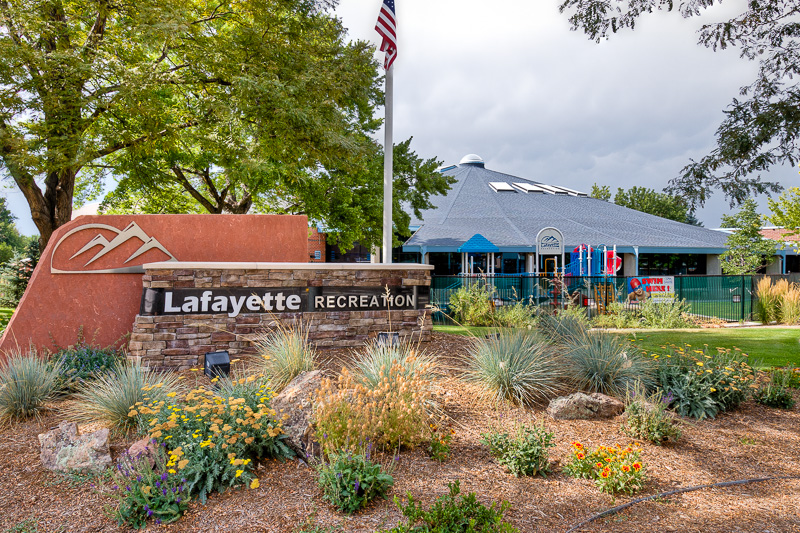 Located in eastern Boulder County at the crossroads of Colorado Highway 7, US highway 287 and the Northwest Parkway, the city of Lafayette has a major hospital, several big name retailers and office and industrial business parks.
The city's business friendly amenities support a great place to live, mostly single family neighborhoods surrounded by parks and the Indian peaks Gold Course, and 18 hole Hale Irwin designed public course.
The Exemple Good Samaritan Medical Center has spurred commercial growth in the southwest portion of the city. The full service hospital has more than 200 beds and room to grow. The first new medial building on the hospital campus opened in the first half of 2012. It features a new infusion treatment center for cancer patients.
Just to the North of Exemple, along U.S. 287, is 82 acres of underdeveloped land known as the SoLa development, (south of Lafayette). Two hotel sites have been approved for the 28 acres of commercial land closest to 287. Future phases of the project are expected to include a mix of retail, restaurants and medical offices and services related to the hospital. Another 20 acres of land farther away from the 287 is set aside for office and commercial business park uses, as well s buildings that house services for seniors.
So far, the Prana 264 unit apartment complex has been built on the site, and other 240 unit complex named Prasana is coming soon. A Dairy Queen/Orange Julius is open closet to 287, and the city is building a fire station nearby.
Class A office space often sought after by companies is available throughout the city, including at the new Creekside Offices at Old Laramie Trail. The distinctive 8,500 and 4,500 square foot buildings feature natural stone, glass and vaulted roofs in a Colorado ski lodge style. On the east side of the city, Vista Business Park has 14 acres open for development of industrial and flex office building space.
Just south of exempla, Lafayette's Corporate Campus 119 acre office park is home to some its most well known employers, from Kaiser Permanente to Thermo Fisher Scientific Inc Office of Epsilon and Meretek Diagnostics Inc also are located there.
The Lafayette Tech Center 59 acre office and industrial park has more regional heavy hitters companies, from U.S. office of Lafuma Corp to Sporian Microsystems Inc.
Lafayette also has established history with its Old Town Lafayette Main Street area, featuring local shops and restaurants. Locals and visitors enjoy annual festivals that speak to the hometown nature of Lafayette, including the Quaker Oatmeal Festival, the Summer Fun Fest, Peach Fest, Celebrate Lafayette and Home for the Holidays.
Lafayette Profile
Square miles: 9.3
Population: 24,453
Households: 10,306
Median household income: $62,079
Median home sales price: $304,000
Median age: 36
School district: Boulder Valley School District
City, county, state sales taxes: 8.25 percent
Top private employer: Exempla Good Samaritan Medical Center (1,310)
Top public employer: City of Lafayette (300)
Electricity: Xcel Energy
Online Resources
City of Lafayette: www.cityoflafayette.com
Lafayette Chamber of Commerce: www.lafayettecolorado.com
Economic Development Contact/Incentives
Phillip Patterson, Community Development Director
303-665-5588 or phillipp@cityoflafayette.com
Lafayette officials work with representatives from companies one on one to discuss potential economic incentives. There is no set package of economic incentives for new or existing employers.
Presented by
Boulder Area Realtor Association